The Lincoln School in Providence, R.I., recently opened its new addition, the STEAM (science, technology, engineering, arts, mathematics) Hub, courtesy of LLB Architects and Shawmut Design and Construction.
The STEAM Hub, which is the only dedicated STEAM facility for girls in Rhode Island, features a two-story facade and provides students with 4,000 sf of interdisciplinary learning space, flexible breakout areas, and a rotating art gallery.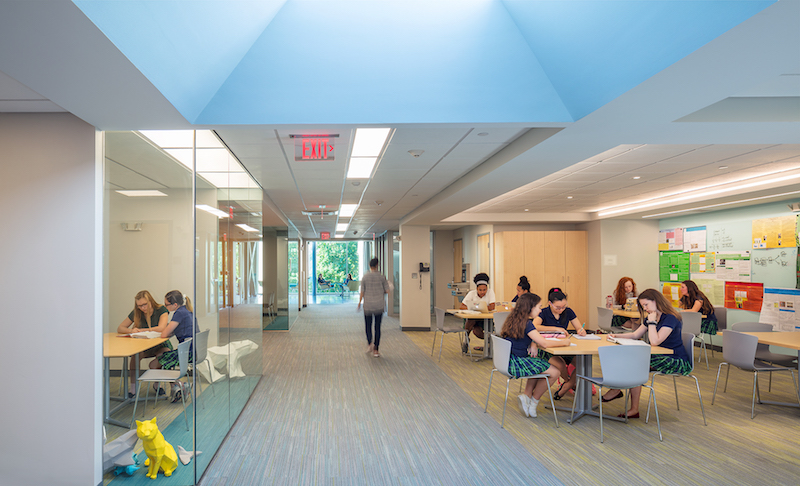 Courtesy Lincoln School.
The design of the $5 million building is meant to be a visual representation of the school's mantra, where tradition meets innovation. A glass curtain wall that faces west with 20 vertical sun shades defines the exterior's design.
See Also: Nebraska's Midland University receives a new 'kitchen table' courtesy KWK Architects
The addition is anchored by a math/engineering collaborative workspace. The chemistry, robotics, and physics rooms are highlighted by large, group study spaces. Flexibility was key in designing the classrooms, which are all open and connected. The kitchen was reconfigured to provide a direct flow from the dining room and student lounges to a new student/faculty study space.
"Our focus was to create a collaborative and innovative learning space that is unique to Lincoln School," said Ron Simoneau, Vice President at Shawmut. "The state-of-the-art facility will enable students to engage in interdisciplinary coursework that gives them the opportunity to learn, explore, and break new ground in their future careers."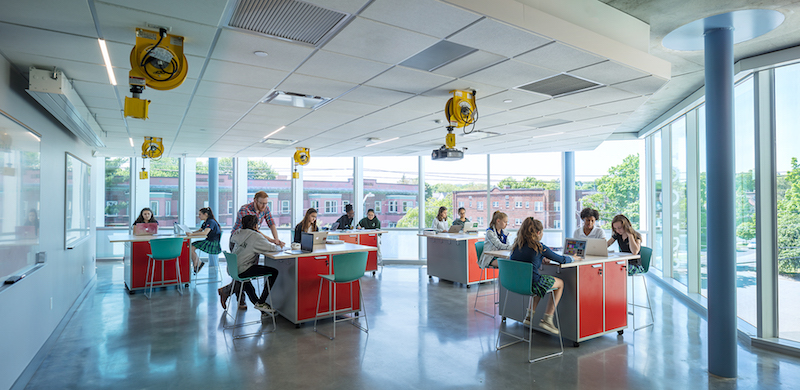 Courtesy Lincoln School.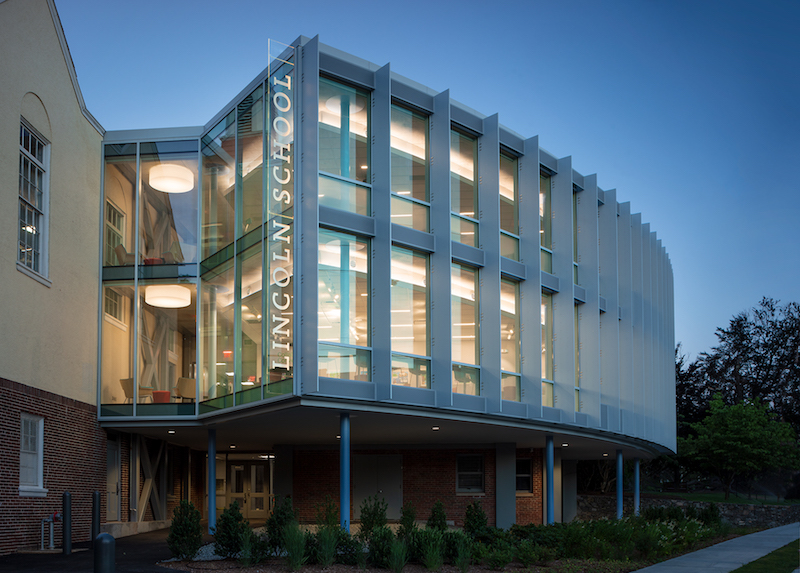 Courtesy Lincoln School.